The Villas, masterfully set in generous plots, are balanced in both proportion and feature. All the contemporary life-enhancing design elements expected in this class of residences are blended seamlessly with a considered affinity to the landscape in which the villas nestle.
Simple lines create pure volumes that sit on manicured Mediterranean gardens, blurring the lines between indoor and outdoor spaces and creating a lifestyle we call 'barefoot luxury'.
It's a balancing act of architectural design and functionality where the entire plot is considered, resulting in a space that is optimally utilized, featuring multiple points of interest that flow into and around each other without interruption, including overflow pools, outdoor dining spaces and casual seating circling bespoke firepits.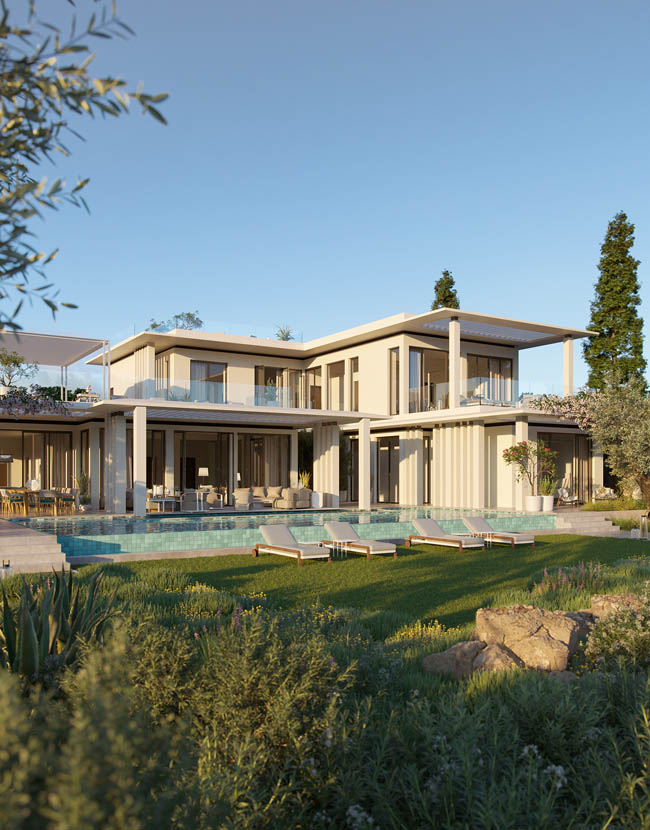 6 BEDROOMS
FALCON VILLAS
Nestled in the heart of Limassol Greens, the Falcon Villa is designed with one central idea: life as a perpetual holiday. Light, airy living spaces seamlessly blend with generous outdoor areas to create the ideal setting for enjoying a perfectly balanced lifestyle with family and friends.
5 BEDROOMS
LAPWING VILLAS
Contemporary in design, the Lapwing Villa embodies the true style of Mediterranean living. Perfectly positioned to showcase the most out of the golf and lake views, these villas are the quintessential family homes. Shady terraces with an overflow pool, present the best setting for relaxing and entertaining.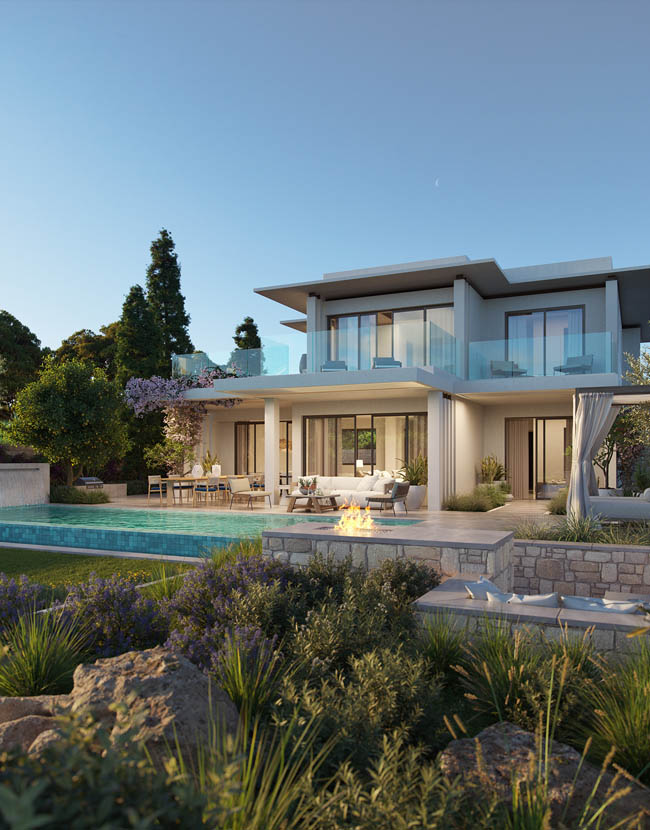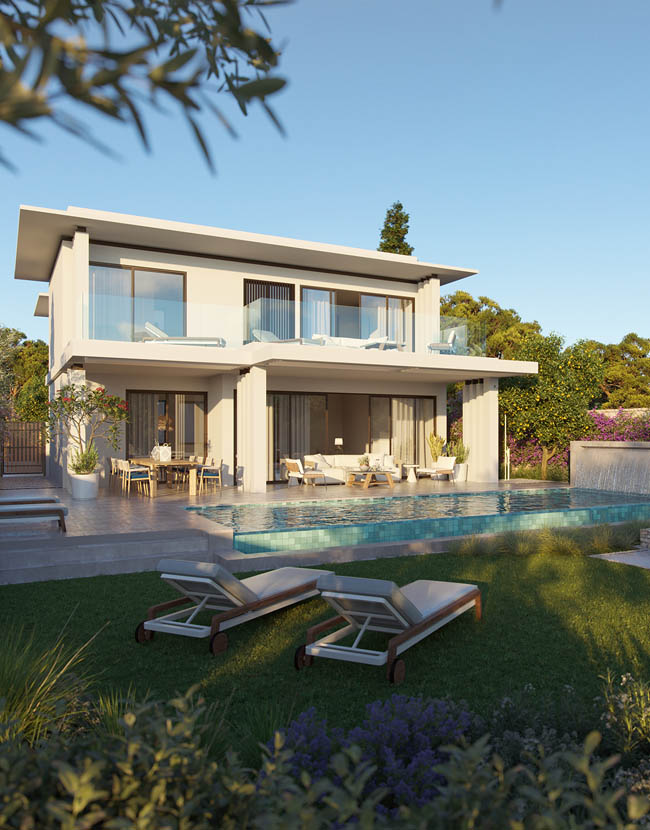 4 BEDROOMS
KINGFISHER VILLAS
It could be an idyllic holiday villa or a comfortably beautiful resort home. Whatever you want it to be, the Kingfisher Villa is imaginatively designed to be an enticing residence. An open plan kitchen and living room let the air flow naturally through the space to create a bright, breezy ambiance, perfectly relaxed and easy to live in.
3 BEDROOMS
SKYLARK VILLAS
A secret to a harmonious living is a home impeccably conceptualised to balance space and seclusion; open and airy, yet private enough, to gift you with those special soothing personal moments you deserve. A lusciously landscaped side entry path with a bespoke water feature welcomes you to Skylark Villa ensuring your privacy.